Glutathione Peroxidase (GSH-Px) Activity Assay Kit
Catalog number:E-BC-K096-M
Price: $260
Can detect 40 samples if without duplication
Detection method: Colorimetric method
Detection instrument: Microplate reader(400-420 nm,optimum wavelength: 412 nm)
Detection principle
Glutathione peroxidase (GSH-Px) can promote the reaction of hydrogen peroxide (H2O2) and reduced glutathione to produce H2O and oxidized glutathione (GSSG). The activity of glutathione peroxidase can be expressed by the rate of enzymatic reaction. The activity of glutathione can be calculated by measuring the consumption of reduced glutathione. Hydrogen peroxide (H2O2) and reduced glutathione can react without catalysis of GSH-Px, so the portion of GSH reduction by non-enzymatic reaction should be subtracted. GSH can react with dinitrobenzoic acid to produce 5-thio-dinitrobenzoic acid anion, which showed a stable yellow color. Measure the absorbance at 412nm, and calculate the amount of GSH.

Performance characteristics
Synonyms
GSH-PX
Sample type
serum,plasma,cells,cell culture supernatant,tissue
Sensitivity
17.17 U
Detection range
17.17-518.32 U
Detection method
Colorimetric method
Assay type
Enzyme Activity
Assay time
40 min
Precision
Average inter-assay CV: 6.2%

Average intra-assay CV: 2.4%

Other instruments required
Micropipettor, Incubator, Vortex mixer, Centrifuge
Other reagents required
Normal saline (0.9% NaCl), PBS (0.01 M, pH 7.4)
Storage
2-8℃
Valid period
6 months
Dilution of sample
The optimal sampling volume are different for different species, also are different for different sample type. It is recommended to take 2~3 samples to do a pre-experiment, diluting a series of diluent and determine the dilution factor when the inhibition ratio is 10%~50% (the optimal inhibition ratio is the range of 25%~45%.) before formal experiment.
The recommended dilution factor for different samples is as follows (for reference only):
| | |
| --- | --- |
| Sample type | Dilution factor |
| Human serum | 1 |
| Mouse serum | 3-5 |
| Rat serum | 5-8 |
| 10% Mouse brain tissue homogenate | 1 |
| 10% Rat liver tissue homogenate | 30-60 |
| HepG2 cell homogenate (5 mgprot/mL) | 1 |
| 10% Plant tissue homogenate | 1-5 |
Note: The diluent is normal saline (0.9% NaCl) or PBS (0.01 M, pH 7.4).
Related Products
Show all (0)
Reviews (0)
Q&A (0)
Show All Show Less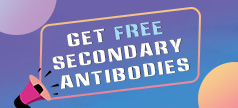 Contact
Contact us
Distributors
Apply for Free Shipping 24T ELISA Kit
My Cart
Product Name
Size & Qty
Price